Discover more from Verified by Metafact
Don't get misinformed. We ask real experts to verify the facts so you can live smarter and healthier.
Over 3,000 subscribers
Netflix vs Science
Metafact Digest #4
Hello everyone,
Video streaming platform Netflix has over 150million subscribers - including me. I love binging on powerful TV-series (I was addicted to Ozark and The Sinner). But I tend to avoid Netflix documentaries (except The Dawn Wall, that was awesome). Why?
Well, Netflix documentaries should be the video-equivalent of impactful investigative journalism - a whistleblower taking you on a journey to find the truth. But for ALL of the Netflix documentaries that I've seen where health science is involved (food, drugs, diet, technology) they've become symptomatic of the click-bait sensationalized media. In order to get attention, they avoid nuance and context while cherry-picking science and making hyperbolic claims. I don't trust them anymore - so why watch?
That's where we hope Metafact comes in - with the help of thousands of experts on demand to verify the facts - we can fact-check Netflix documentaries and the claims they make with independence and context. Here are some recent Netflix claims I thought you'd be interested in:
Root canals don't cause cancer
Earlier this year Netflix released 'Root Cause', a documentary that claimed root canals cause cancer. It received alot of attention so we asked 6 active researchers in oncology and dentistry whether it was true? "There is absolutely no scientific evidence in this story" said Professor Saman Warnakulasuriya from King's College London. "No, there is no evidence for it" shared Dr Mary Anne Melo from the University of Maryland. It was unanimous amongst the experts: the main claim from the documentary has no scientific basis in truth. You can read all the answers for that here. Netflix quietly pulled the documentary in February.
Humans are not vegetarians
Recently a friend recommended a new Netflix documentary that's generating big buzz called 'The Game Changers'. He told me it was a film produced by a mixed martial artist who takes a journey of self-enlightenment in science to discover that a plant-based diet (ie vegan) is optimal for health and human performance.
Sounds OK I guess, since there is alot of expert evidence on Metafact coming in suggesting more fruits and vegetables are important for a healthy diet. My friend then went on to tell me that the film claims that "biologically humans are vegetarians - not meat-eating carnivores". I then had to grudgingly watch that part of film..
"Suddenly it all made sense" says James Wilks in the film, "The reason animal-based diets are not good for us is that our bodies aren't built for it".
OK, I'm not criticizing the film just yet since I haven't seen all the claims made but that statement is completely FALSE as one of our members already asked a similar question on Metafact a while back and 5 out of 5 evolutionary biologists share in detail that humans are natural omnivores - we have evolved to eat both meat and plants.
"Humans are not natural herbivores, because we have a fairly short digestive track, which is notoriously bad in processing plant fiber" writes Professor Kate Pechenkina from the City University of New York.
Like most click-bait media, the Netflix film carefully cherry-picked the science leaving out the wider context that we are biological meat-eaters too.
"Yes, human beings are natural herbivores, but that doesn't mean we are not also natural carnivores. The totality of evidence, including what people eat today, shows that human beings are omnivores." writes Professor Michael S Singer from Wesleyan University
Leaving out important context is classic misinformation. It's unfortunate movies now need to rely on these tactics to sell their stories - but that is what the wider media has become. We hope Metafact can help you an anti-dote to your media consumption - to ensure we get all the nuanced facts and context, even if it doesn't agree with pre-existing beliefs or film narratives.
If you've seen something in a Netflix documentary that you want to be checked, ask Metafact here!
Enjoy the rest of our digest and may the facts be with you!
Ben McNeil
Founder Metafact
---
Metafact Consensus
Knowledge verified by many independent experts. Read the latest here.
No, we don't use just 10% of our brains!
93% consensus from 14 experts. Instagram feeds, movies and pop culture likes to tell us we only use 10% of our brain. Somehow it feels good to know that we have so much untapped potential or memory lying dormant in those 3pounds of neurons we have in our heads. We asked neuroscientists to share the facts. The 10% claim is a myth. While early medical observations suggested big areas of the brain are dispensable, modern imaging techniques show that all of our brain is in use. Don't worry if your memory isn't always great, all of your brain is already in use. Like savant Stephen Wiltshire once said, just "do the best you can, and never stop." Read our expert summary here.
Omega-3 fatty acids decrease triglycerides
88% consensus from 8 experts. Triglycerides are a type of fat found in your blood. They are needed for energy but excess amounts are not good for heart health and metabolic disease. Omega-3s are found naturally in some foods like fatty fish, nuts and plant oils, while you can also purchase fish oil supplements. Diet and exercise are the cornerstone of managing high triglycerides, but do omega-3 fatty acids help lower triglycerides? We asked cardiologists and nutrition experts. Yes - they do. There is a clear expert consensus that omega-3 fatty acids from either fish or supplements can lower triglycerides. The benefit though may be small unless higher doses are used. Enjoy your fish! Read our expert summary here.
---
Metafact Review
Exclusive reviews for our fact-loving members. Interested in joining - go here.
Each month we investigate a topic voted by members by asking the world's top experts to review the evidence. Reviews are what you need to know. Read all the reviews here.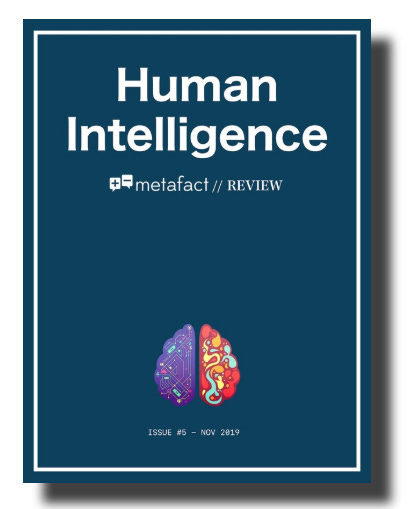 We gathered more than 30 of the world's top researchers in neuroscience, education, and intelligence to share the facts about Human Intelligence. From IQ tests, Nature vs Nurture to brain games, this review gives you the latest science-backed intelligence you need to know.
---
Fact Check it! Podcast
Podcast translating our consensus and reviews. Listen and subscribe here on Anchor or Spotify.
Is gluten bad for us?
Gluten-free products are everywhere - but is there good evidence that gluten is unhealthy?  Should we avoid pastries and pasta? For this episode, we asked 35 gastroenterologists and nutritionists to share the facts on whether we should stay away from gluten. From the science of celiac disease, the problems in self-diagnosing gluten insensitivity and the importance of gluten-packed grains to a healthy diet - we summarise what you need to know from science.  You can read all of the relevant answers to this question here along with our expert consensus here. 
---
Member Announcements:
Intermittent Fasting: Our next member review is Intermittent Fasting, to be published December 2 - so members keep a lookout for that in your inbox.
Remember to vote! Metafact is 100% funded by our members, so your vote is really important to us to make sure we are investigating topics you care about. The November member poll is open until the end of the month. Members, go vote here.

Should we fact-check movies in detail? Would you like us to go through a list of claims made in a film for one of our monthly reviews next year? Older movies can also be fact-checked too to see how they stack up over the years. Click on the (♥) button at the bottom of this digest if you would like us to do that. If there is enough interest, we will send you a list of 5 documentary-based films for you to choose from - or you can suggest one to us by emailing members@metafact.io
---
Thanks for signing up to Verified, the Metafact intelligence digest. If you think your friends and colleagues would be interested, remember to share this digest, where they can sign up here: