Discover more from Verified by Metafact
Don't get misinformed. We ask real experts to verify the facts so you can live smarter and healthier.
Over 3,000 subscribers
Hey Youtube, fasting doesn't kill cancer
Metafact Digest #6
Hello everyone,
We've had some great questions come in on Metafact - with some insightful responses from top experts. Here are some things I've learned this week:
Hey Youtube, Fasting doesn't kill cancer
Fasting (choosing not to have food for a long period of time) is something all major religions take part in. It's been around for hundreds of years. Youtube, however, in a very short time, has created it's own kind of fasting religion - with hoards of followers ascribing to content and claims that fasting will literally save your life. With over 250,000 views, just one Youtube video claims that "Fasting Kills Cancer". That's where Metafact comes in, so we asked cancer biologists if that is true and it was unanimous:
"Fasting does not kill cancer cells. Tumours do not go away by reducing food intake. This video is pure junk, not supported by any clinical evidence."

Dr Mathieu Laplante, cancer biologist from Université Laval in Canada.
Our experts did suggest that a combination of fasting with chemotherapy, immunotherapy or other treatments is a new potentially promising strategy to "increase treatment efficacy, prevent resistance acquisition and reduce side effects" but "fasting per se does not kill cancer cells". I wish we could fact-check all Youtube videos! (Read his full answer here and other experts here)
The hype of blue light filter lenses
A Metafact user asked us a great question:
I have recently seen products advertised that filter out blue light all day, on the grounds that it is harmful to the eyes. Is there any truth in this? Is blue light harmful to our eyes?
I did a quick google search for 'Blue Light Lenses' and there are hundreds of eyewear products you can buy to filter out blue light: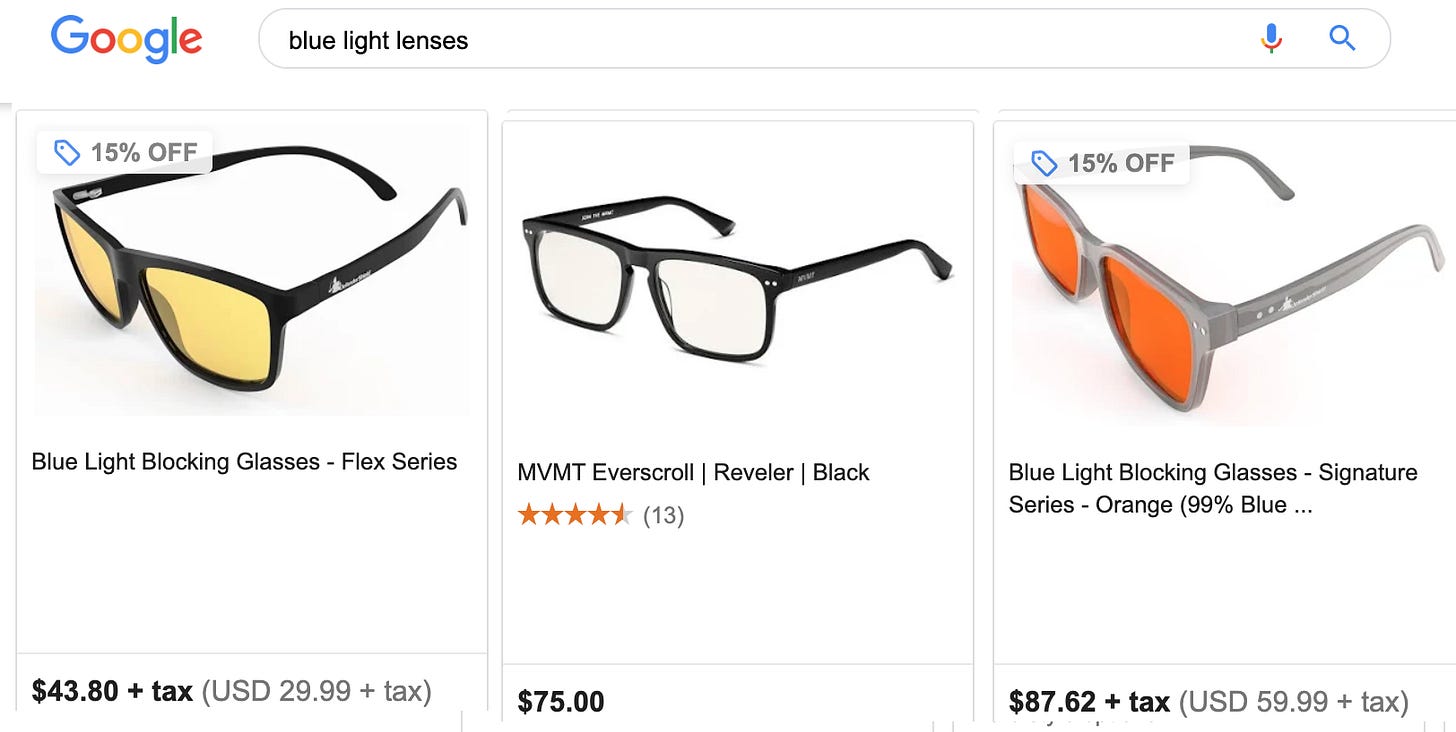 It seems like a big trend - so we asked the experts if there is science behind it. Here's what do you need to know:
1) Being exposed to blue light from the sun is important! Melanopsin is a light-sensitive retinal protein in the eye that is stimulated by blue light. Natural daylight has a very high proportion of blue wavelength and "is critical to keeping our bodies' circadian system in synchrony with the environment and keeping us healthy" writes Dr Barbara Murphy from the University College Dublin.
2) Blue light at night makes it harder to sleep. Computers and smartphones emit blue light from their LEDs, potentially screwing up our circadian rhythms. Be sure to switch on 'Night Shift Mode' on your phone/computer/tablet to help you unwind before you sleep at night.
3) Blue light is not harmful to the eye
"There is no evidence that blue light as emitted from the sun and present artificial lighting is harmful to the human eye." Professor Neville Osborne, ophthalmologist from Oxford University
But Prof Osborne notes there is some evidence that blue light might be harmful to the unhealthy eye when exposed to artificial lighting systems where LEDs are used (computers, TVs phones).
Based on the experts, you don't need to purchase blue-light filtering glasses if you have healthy eyes - save your money.
May the facts be with you!
Ben McNeil
Founder, Metafact
---
Metafact Review
Exclusive reviews for our fact-loving members. Interested in joining - go here.
Each month we investigate a topic voted by members by asking the world's top experts to review the evidence. Reviews are what you need to know. Read all the reviews here.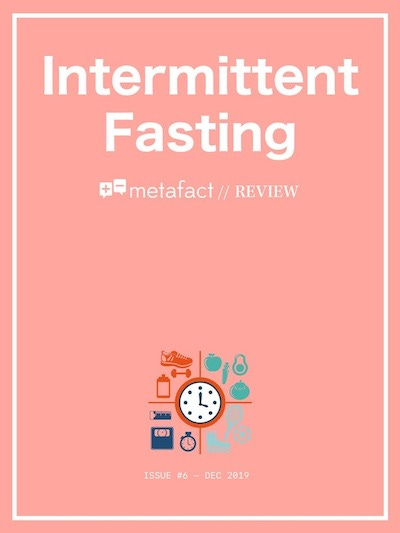 We gathered more than 30 of the worlds top researchers in fasting, cell biology and endocrinology to share the facts about Intermittent Fasting. From it's effectiveness for weight-loss to whether it helps reduce chronic disease and promote longevity, this review gives you the latest science-backed intelligence you need to know.
---
Member Announcements:
Last month's topic poll results are in and the winner is….Sleep with 45% of the vote. That means for the next few weeks we will be busy asking top experts a range of questions - if you want to ask a specific sleep question you can do that here.
---
If you enjoyed this edition of Verified, consider clicking the little heart (to give it a "like"), and sharing it with a friend where they can sign-up here:
Remember if you want to ask a question for the next episode (send it to ben@metafact.io).
All newsletter content subject to our 
Terms
 and 
Privacy
 policies