Discover more from Verified by Metafact
Don't get misinformed. We ask real experts to verify the facts so you can live smarter and healthier.
Over 3,000 subscribers
COVID-19: What are the unknowns?
Metafact Review
Hello everyone,
I hope you are safe and well. With global COVID-19 cases hitting 10million, we are far from the end of this pandemic. The good news is that some things have become clearer over the past few months, but many things remain unknown.
To help you understand where the facts are today, we have published our first COVID-19 member review, informed by more than 50 top experts in viruses, infectious diseases, epidemiology and public health. [A reminder that all expert answers are openly published here on our Coronavirus page.]
This member review is different
Typically our member reviews cover topics with decades of evidence behind them like Sleep, Alzheimer's or Probiotics. However COVID-19 is only months old, so knowledge is evolving daily and facts will likely change. It's therefore important to not just find out what scientists know but it's even more important to find out what they don't. Uncertainty is almost always unreported in the media - but it's critical to help people make better decisions.
We investigated ~20 of the most important questions on COVID-19 along with a 'survival guide' to help while at home and beyond during this pandemic. This is not a complete guide and knowledge will continue to change over the coming months, but our goal is to help you stay safe and healthy as much as we can.
Here's what we found…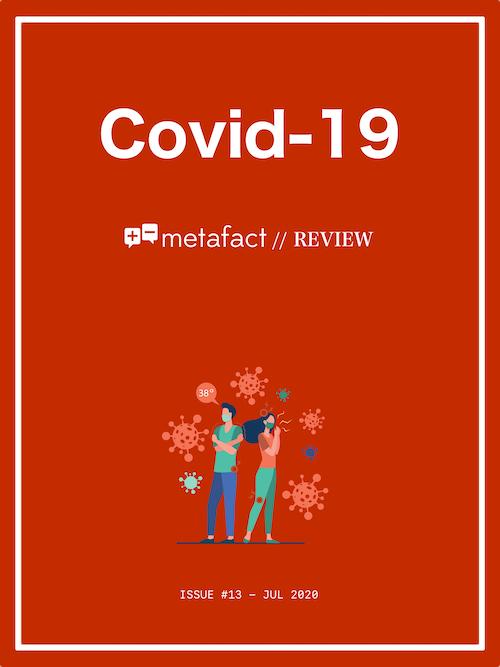 Can't afford membership? We are 100% member-funded and rely totally on their support - but if you can't afford it, send me an email to members@metafact.io and I will send you this review - I don't want money to be a barrier to help people stay safe and well during COVID-19.
May the facts be with you!
Ben McNeil, Founder of Metafact
---